Our Marble Slabs Will Take your Countertops from Plain to Stunning in Boca Raton
If you are searching for the best selection of high quality marble slabs for countertops in Boca Raton, contact Castle Tile Marble and Granite.  Specializing in the fabrication and installation of custom marble slabs, each slab at Castle Tile Marble and Granite is one of a kind, of the highest quality, and designed to fit your needs and budget.  Elegant and beautiful, marble is available in a variety of colors including white, cream, black, charcoal, gray, green, rose and more making it a versatile option for decorators, homeowners, businesses, and contractors.  At Castle Tile Marble and Granite, we carefully source our marble from around the world to bring you the finest selection of slabs in the Boca Raton area.  As a wholesaler and retailer, you enjoy tremendous savings on any installation job, large or small.  We invite you to visit our showroom in Delray Beach and look forward to working with you.
Quality Marble Slabs for your Home or Business in Boca Raton
Residential Countertops
Commercial Countertops
Bar Countertops
Marble Kitchen Islands
Marble Vanities
Marble Backsplashes
And More
Why Choose Marble over Other Materials?
Generally, most homeowners and businesses that have marble countertops knew that they wanted marble countertops. They love marble's elegance, association with luxury and timeless beauty. A favorite material for interior designers, marble has been and continues to be one of the most desired aesthetics. Heat resistant and sturdy, marble looks stunning in kitchens and baths. Additionally, whether the look you are trying to achieve is classic, contemporary, modern, traditional, or vintage, marble can blend in with any design style. Since marble is a natural stone, each slab is unique.  No two slabs are alike. While porcelain and quartz can imitate the look of marble, nothing compares to the real thing.  However, marble is not for everyone. Marble is more porous than granite and quartz, which means that it can absorb drips, spills and anything that is left sitting on the surface. To help prevent staining and damage, professionally sealing the surface upon installation, and regular cleaning is necessary. For more information about marble slabs, contact us at Castle Tile Marble and Granite.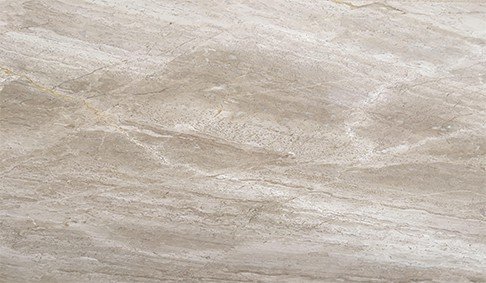 What Makes Marble Slabs from Castle Tile Marble and Granite Superior to others in Boca Raton?
Quality & Selection at Affordable Prices
At Castle Tile Mable and Granite, we strive to provide our customers with the highest quality craftsmanship and marble slabs.  We only purchase and fabricate the highest quality slabs allowing us to create stunning countertops that are both functional, durable, and stylish in appearance. Family owned and operated, we have been serving homeowners, contractors, designers, business owners, property managers and architects in Palm Beach County since 2007. With hundreds of satisfied customers and an abundance of positive reviews, we are one of the best and most respected importers, manufacturers, fabricators, and installers in the area. From design through installation, our team will create the surface of your dreams.
Get In Touch For Marble Slabs in Boca Raton – Fabrication and Installation
Castle Tile Marble & Granite is your trusted single source for all your marble slab and countertop needs. We employ a team of experienced, trained craftsmen who will work to your specifications, creating beautiful countertops, vanities, bar tops, and more from our vast palate of marble slabs. Locally owned and operated in Delray Beach since 2007, we strive to deliver the highest standard of quality, integrity, and customer satisfaction at an affordable price. Contact us today for a free estimate.
Click Here to Browse through our Gallery of Premium Marble Slabs >
Choose from our Large Selection of Beautiful, Elegant Stone Countertops & Flooring
Castle Tile, Marble & Granite Proudly Offers Services in the Following Areas
Aberdeen
Atlantis
Boca Del Mar
Boca Raton
Boynton Beach
Briney Breezes
Coral Springs
Deerfield Beach
Delray Beach
Golf
Greenacres
Gulf Stream
High Point
Highland Beach
Kings Point
Lake Clark Shores
Lake Worth
Lantana
Manalapan
Ocean Ridge
Palm Springs
Parkland
Wellington